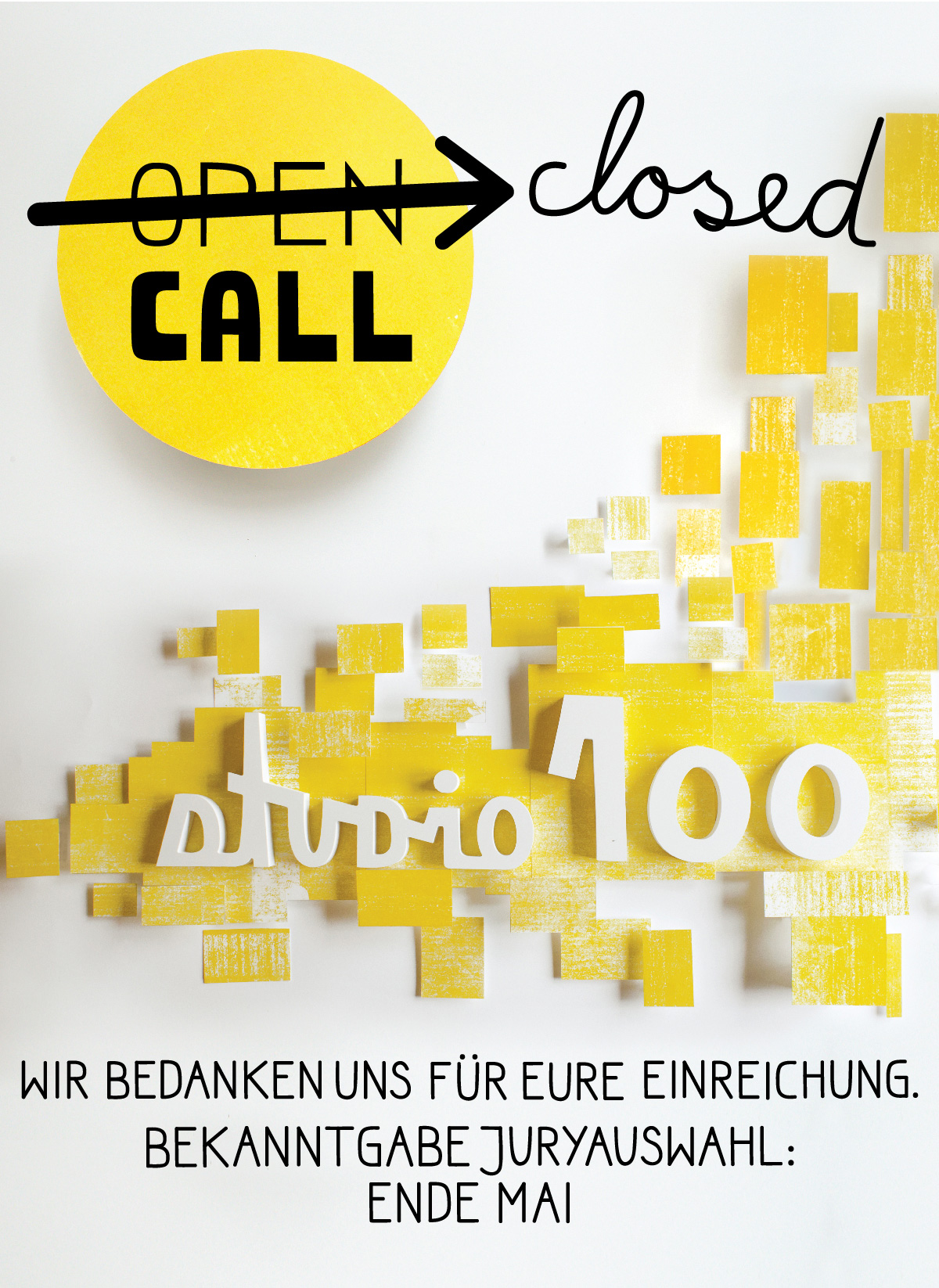 EINREICHUNGEN
VOM 10. FEBRUAR BIS 10. APRIL 2018!
SCHICKT UNS EURE ARBEITEN UND
KOMMT ANS BAUHAUS NACH WEIMAR
UNSER BAUHAUS
Mit der Gründung der Fakultät Gestaltung wurde ab 1993 wieder Kunst und Gestaltung in Weimar unterrichtet. Auch wenn dieses neue Bauhaus nicht als Nachfolger des alten gegründet worden war und erst ab 1996 wieder ein Bauhaus im Namen führte, verband beide Schulen doch eine Zeit des Umbruchs und ein Ort: Weimar.
2019 feiern wir den hundertsten Jahrestag der Gründung des ersten Bauhaus in Weimar. Wir wollen dazu mit einer Ausstellung beitragen, die einen Blick zurück wirft auf 25 Jahre Kunst und Gestaltung, Musik und Architektur am neue[ste]n aller Bauhäuser.
100 TAGE – 100 AKTEURE
Mit einer Arbeit, die zusammen mit 100 anderen ein facettenreiches und heterogenes Bild des neuen Bauhaus entwirft, das wir zusammen erlebt und gelebt haben. Das Bauhaus, das niemand für einen Stil halten kann. Das digitale Bauhaus mit seinen interdisziplinären Experimenten und uneindeutigen Haltungen, ein Bauhaus zwischen Provinz und Internet, Projekt und Party, Pixel und Polygon in dem sich das große Vorbild spiegelt und tausendfach bricht.
Schickt uns Eure Arbeiten und kommt ans Bauhaus nach Weimar!
Mehr Infos und Anmeldung unter folgendem Link:
https://goo.gl/yVk4MD
SUBMISSIONS
FROM 10TH FEBRUARY TO 10TH APRIL 2018!
SEND US YOUR WORK AND
COME TO THE BAUHAUS IN WEIMAR
OUR BAUHAUS
With the founding of the Faculty of Design in 1993 art and design were once again taught in Weimar. Though the aim of the new Bauhaus was not to be a successor to the old one, and it was not until 1996 that the title of Bauhaus appeared again in the name, both schools are linked through a shared history of upheaval and a place: Weimar.
100 YEARS OF BAUHAUS
In 2019, we celebrate the centenary of the founding of the first Bauhaus in Weimar. We want to contribute to this moment with an exhibition that casts a glance back on 25 years of art, design, music and architecture, up to the contemporary Bauhaus.
To do this we need your help!
100 DAYS – 100 ACTORS
We want to present your work – alongside 99 others – that shows a multifaceted and heterogeneous picture of the new Bauhaus that we have experienced and lived through together: a Bauhaus of departure and the avant-garde, a Bauhaus which is not simply a style, a digital Bauhaus with its interdisciplinary experiments and ambiguous attitudes, a Bauhaus between province and Internet, project and party, pixels and polygons in which the role model established by the original Bauhaus is reflected and broken a thousand times.
Send us your work and come back to Bauhaus!
More information and registration under the following link:
https://goo.gl/jjdj35